THE IDEA AUDITION PROGRAMME OF NATIONAL YOUTH SOCIAL INNOVATION CHALLENGE - 2019
The Idea Audition Programme of National Youth Social Innovation Challenge - 2019 scheduled to be held on 06.08.2019 at Eastern University Sri Lanka. Closing date for the submission of application on 21.07.2019.
Visit Career Guidance Unit, Eastern University, Sri Lanka for more information.....
1. Visit this page;
https://www.facebook.com/pg/UNDPSriLanka/posts/?ref=page_internal
5. 2018 Idea Pitching Programme held at Eastern University, Sri Lanka with the participation of two teams from Faculty of Science and two from Faculty of Commerce & Management.
http://esn.ac.lk/cgu/index.php/gallery/459-idea-pitching-programme-of-national-youth-social-innovation-challenge-11-09-2018
6. 2018 5 days Social Innovation Camp at Habarana with the participation of two teams from Faculty of Science.
http://esn.ac.lk/cgu/index.php/gallery?start=20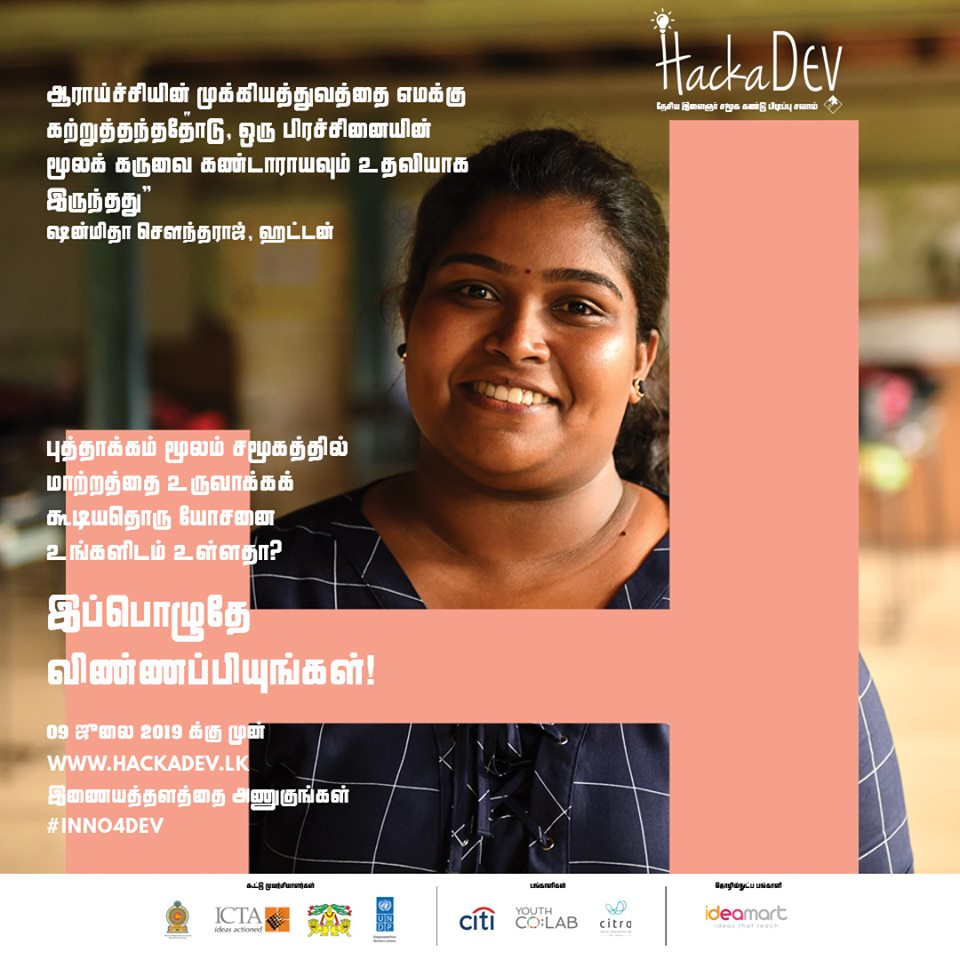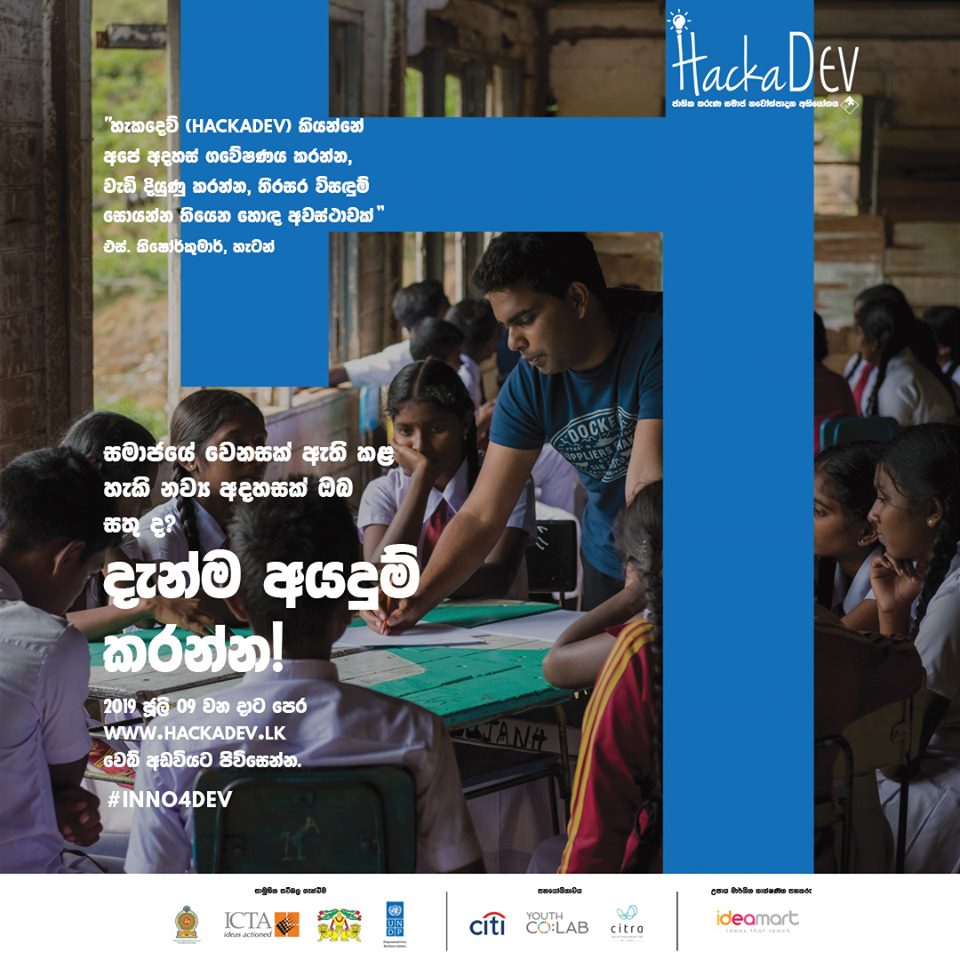 AWARENESS PROGRAMME ON KACKADEV-2019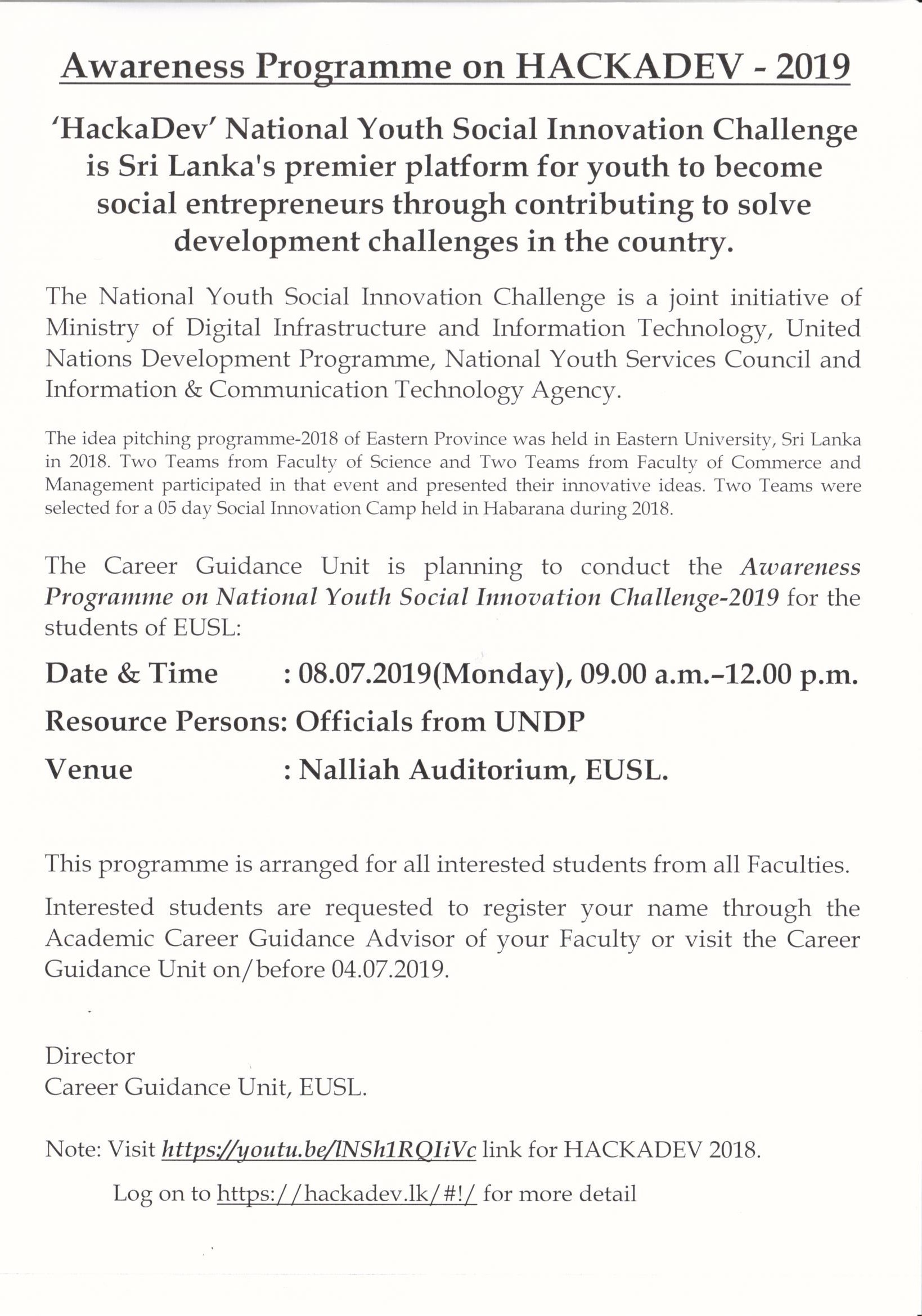 ENTREPRENEURSHIP DEVELOPMENT PROGRAMME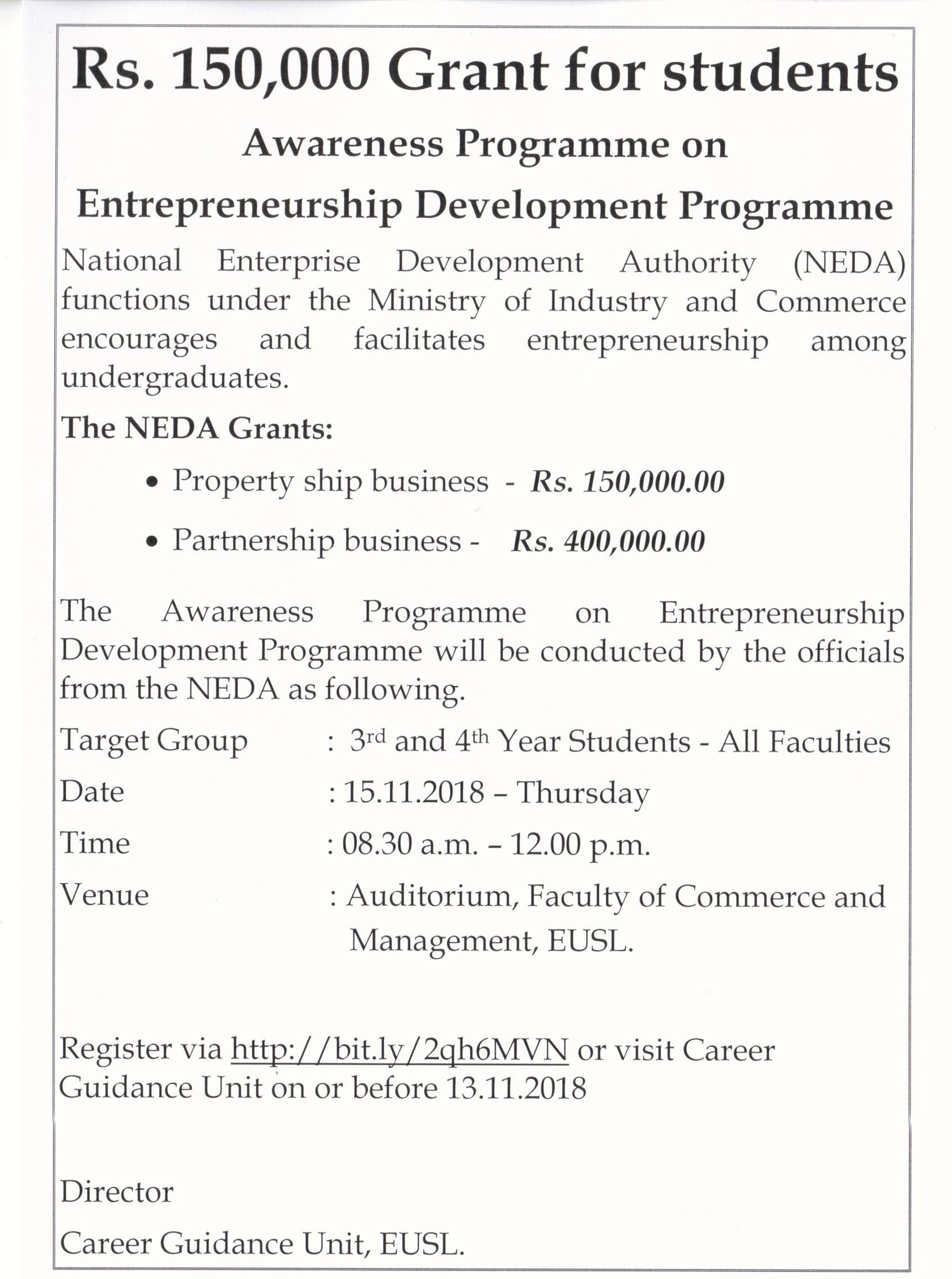 The Entrepreneurship Development Programme will be conducted as follows;
1. Awareness Programme - 15.11.2018 (09.00 a.m. – 12.00 p.m.)
2. First Day of First Session - 29.11.2018 (09.00 a.m. – 04.00 p.m.)
3. Second Day of First Session - 30.11.2018 (09.00 a.m. – 04.00 p.m.)
4. Second Phase - 04.12.2018 (09.00 a.m. – 04.00 p.m.)
5. Third Phase - 05.12.2018 (09.00 a.m. – 04.00 p.m.)
6. Fourth Phase - 15.12.2018 (09.00 a.m. – 04.00 p.m.)

The sessions will be conducted in collaboration with officials from National Enterprise Development Authority, Sri Lanka and Banking.
Register via http://bit.ly/2qh6MVN or visit Career Guidance Unit on or before 13.11.2018