admin
Mon, 14/Dec/2020 - 23:55
IT BPM Career Fair - Eastern University, Sri Lanka
Certificate Awarding Ceremony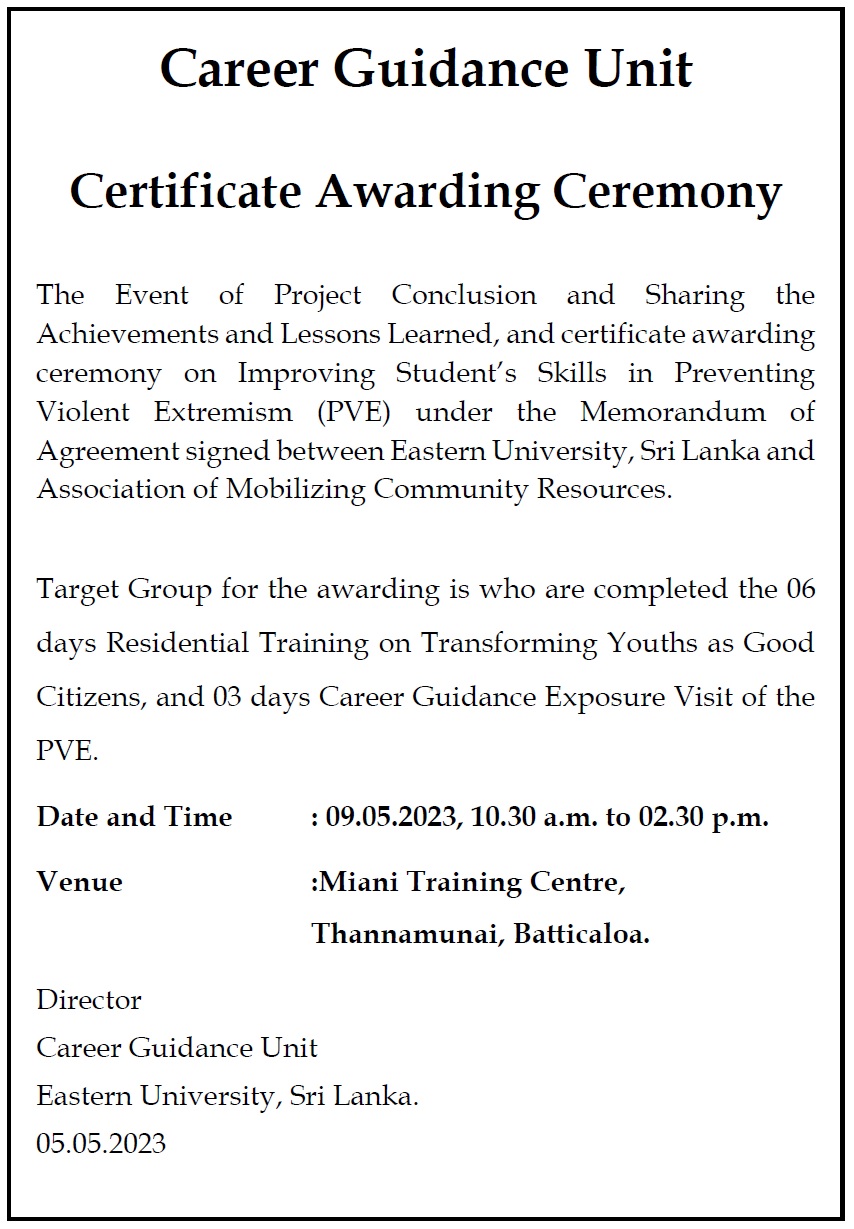 MOU EUSL and Brandix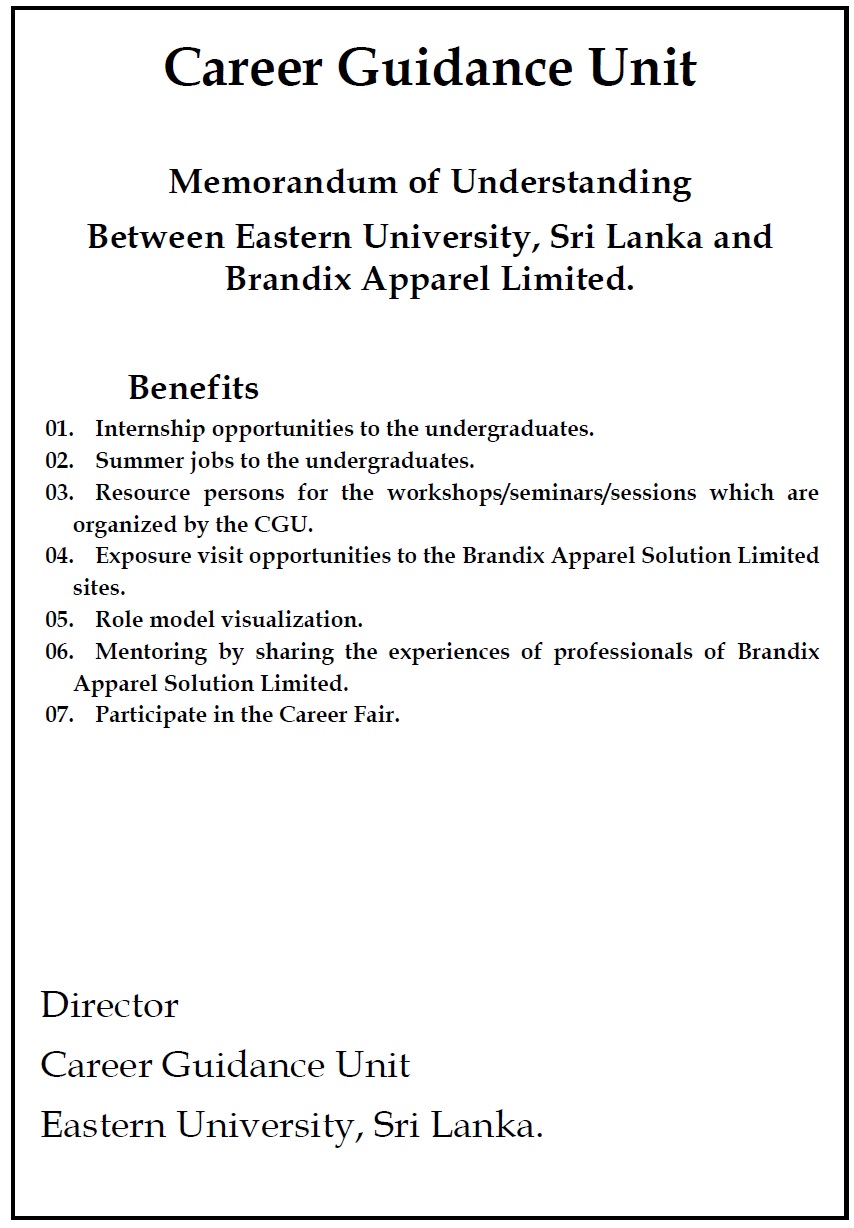 Technology Conference 2020
EUSL ENTREPRENEUR CLUB
The Career Guidance Unit (CGU) is planning to establish the EUSL Entrepreneur Club for the undergraduates of the Eastern University, Sri Lanka. The members of this club will get free training on Entrepreneurship and also can attend Workshops and Seminars.
The CGU will facilitate financial assistance (Rs. 150,000.00 as grant) through NEDA and further financial assistance by Banks. The club members enjoy these benefits even after their graduation from the university also.
So please apply for the membership of the EUSL Entrepreneur Club. For more information please contact your faculty Academic Career Guidance Advisor or the CGU.