Vice Chancellor's message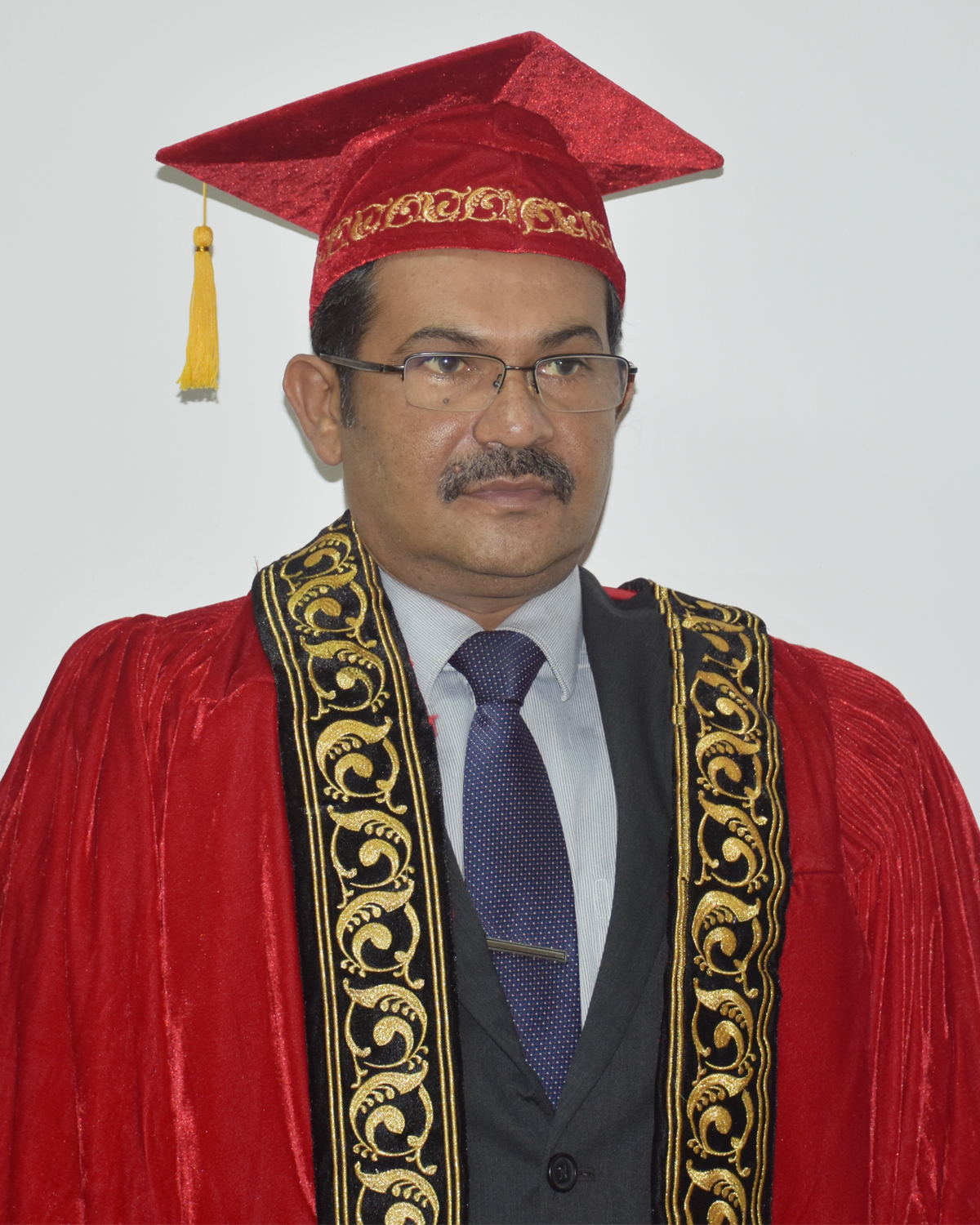 Eastern University, Sri Lanka (EUSL) has been a centre for higher learning in the Eastern region of the country for over 40 years. My predecessors and staff of the university have faced many challenges during the three-decade war in the region in brining EUSL to this status.
As Vice Chancellor, I am committed to take forward EUSL to the next level in teaching, research and impact to the region. Our three strategic goals focuses on these three outputs:
Quality and relevance of graduates
Research and its impact (global influence) and
Service to the region (community outreach).
We have entered the fourth industrial revolution, a world of automation, machine learning and networked cognition where technologies link the physical, digital and biological spheres. Therefore, we have to be oriented appropriately and our graduates should be poised to face the challenges in the work environment, and be able to adapt to the emanating cultural, economic, political and social developments. Therefore we are in a state of flux experiencing the need for enormous change in the skill sets and knowledge needed for a graduate to thrive in the new landscape.
On this backdrop, EUSL is transforming to meet the modern educational practices and trends by introducing innovative pedagogy into teaching-learning-assessment strategies with the goal of producing graduates with knowledge, skills and attitude to thrive in the new landscape of professional and social environments. The university is striving to ensure the conducive intellectual, social and physical environment in which learning and research may flourish so that both the students and staff exploit their potential to promote themselves, and to establish a noble status to the University at national and international levels.
While embracing advances in science and technology for the advantage of human development, it is important to realize the value on consciousness-based practices emanating from ancient wisdom which promotes holistic human/spiritual development harmonious with nature. Consciousness Based Education Unit at EUSL is exploring ways of integrating consciousness-based practices into the curricular through modern scientific understanding.
The blend of religious, cultural and social diversity among the student population is a unique feature that stimulates cultivation of harmony, which has become an essential requisite in the process of building society. 
As the Chief Executive Officer, I believe in Transformational leadership and governance, which is built on core values such as idealized influence, inspirational motivation, intellectual stimulation and stakeholder confidence.
Professor F C Ragel,
Vice Chancellor