President's Awards for Scientific Research 2019 (for 2017 publications)
admin
Mon, 26/Aug/2019 - 12:22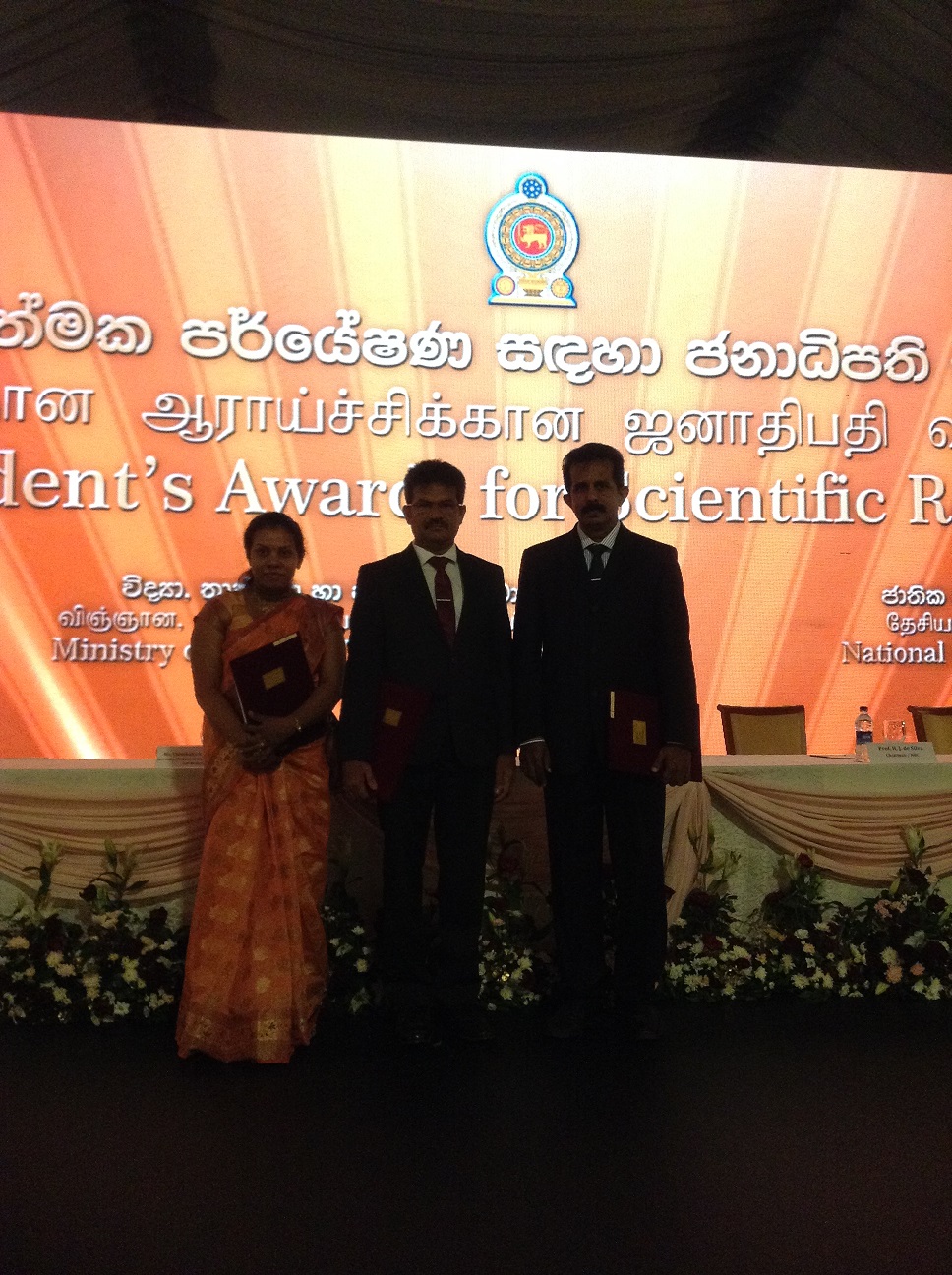 President's Awards for Scientific Research
The most prestigious research award ceremony in Sri Lanka, the "President's Awards for Scientific Research" was held on 26th August 2019 at the Taj Samudra Hotel, Colombo. Awards were given for the best 100 papers published in prestigious journals in the year 2017 where a significant contribution had been made by scientists working in Sri Lanka.
Two research articles with Eastern University affiliations was among the 100 articles won the prestigious research awards:
Prof. S. Thirukkanesh, Professor in Mathematics and Prof. F. C. Ragel, Professor of Physics from Faculty of Science won the  "President's Awards for Scientific Research" for their research article titled "A realistic model for charged strange quark stars" published in Chinese Physics C (2017) 41(1) 015102 (DOI: https://doi.org/10.1088/1674-1137/41/1/015102).
Professor Thirukkanesh has previously won the award five times (2008, 2009, 2014, 2015 & 2016) and Professor Ragel has won the award three times previously (2008, 2014 & 2016).
Mrs. Janarthani Arulnanthan, SeniorLecturer, Department of Pathophysiology, Faculty of Healthcare Sciences won the"President's Awards for Scientific Research" for being the first author for a research article in collaboration with co-authors from University of Sri Jayawardenapura, University of Colombo, National Hospital of Sri Lanka, and Lady Ridgeway Hospital for children, Colombo, for the research article titled "Viral aetiologies of acute encephalitis in a hospital-based South Asian population" published in BMC Infectious Diseases (2017) 17, Article number:303  (DOI: 10.1186/s12879-017-2403-z).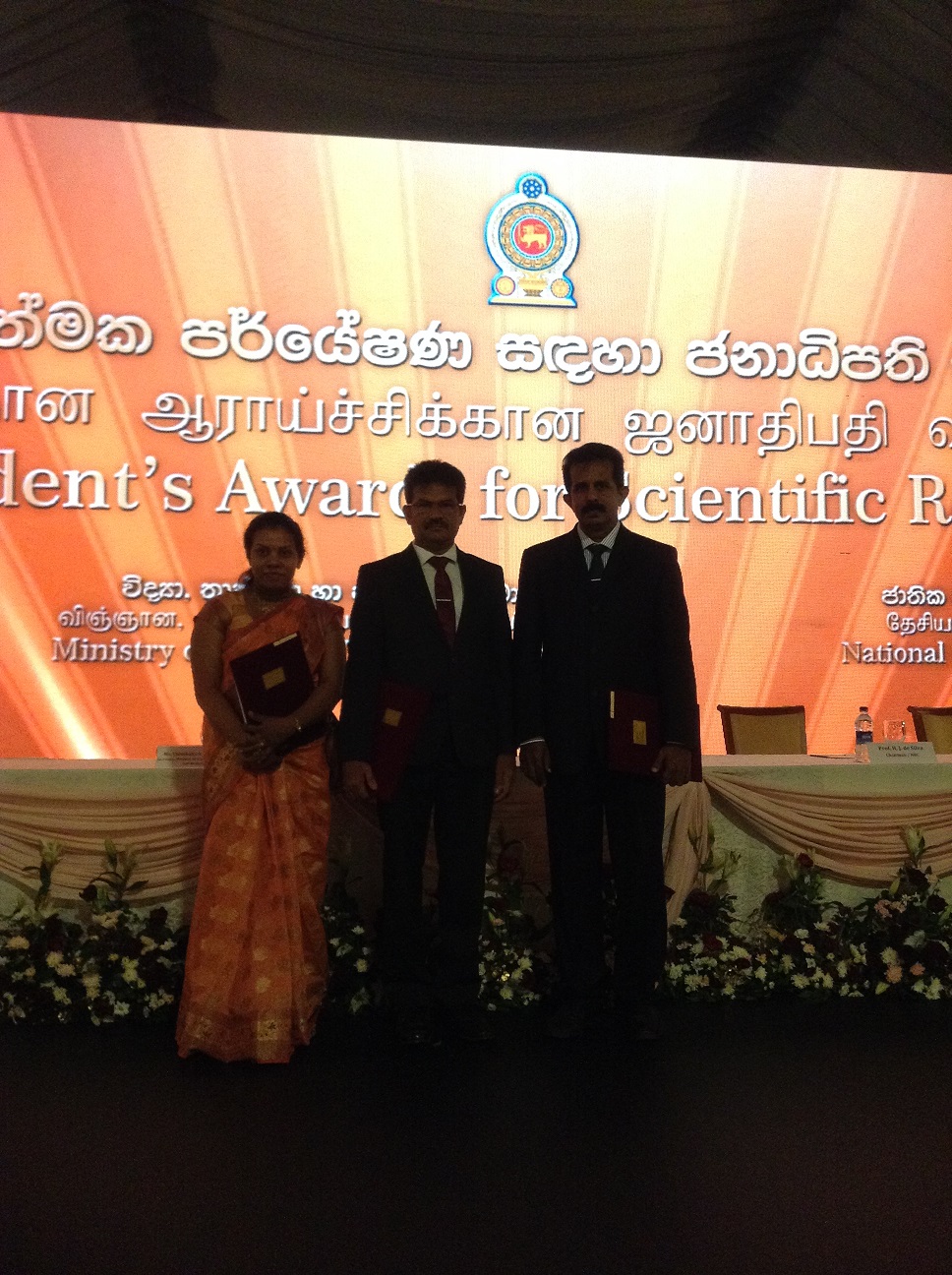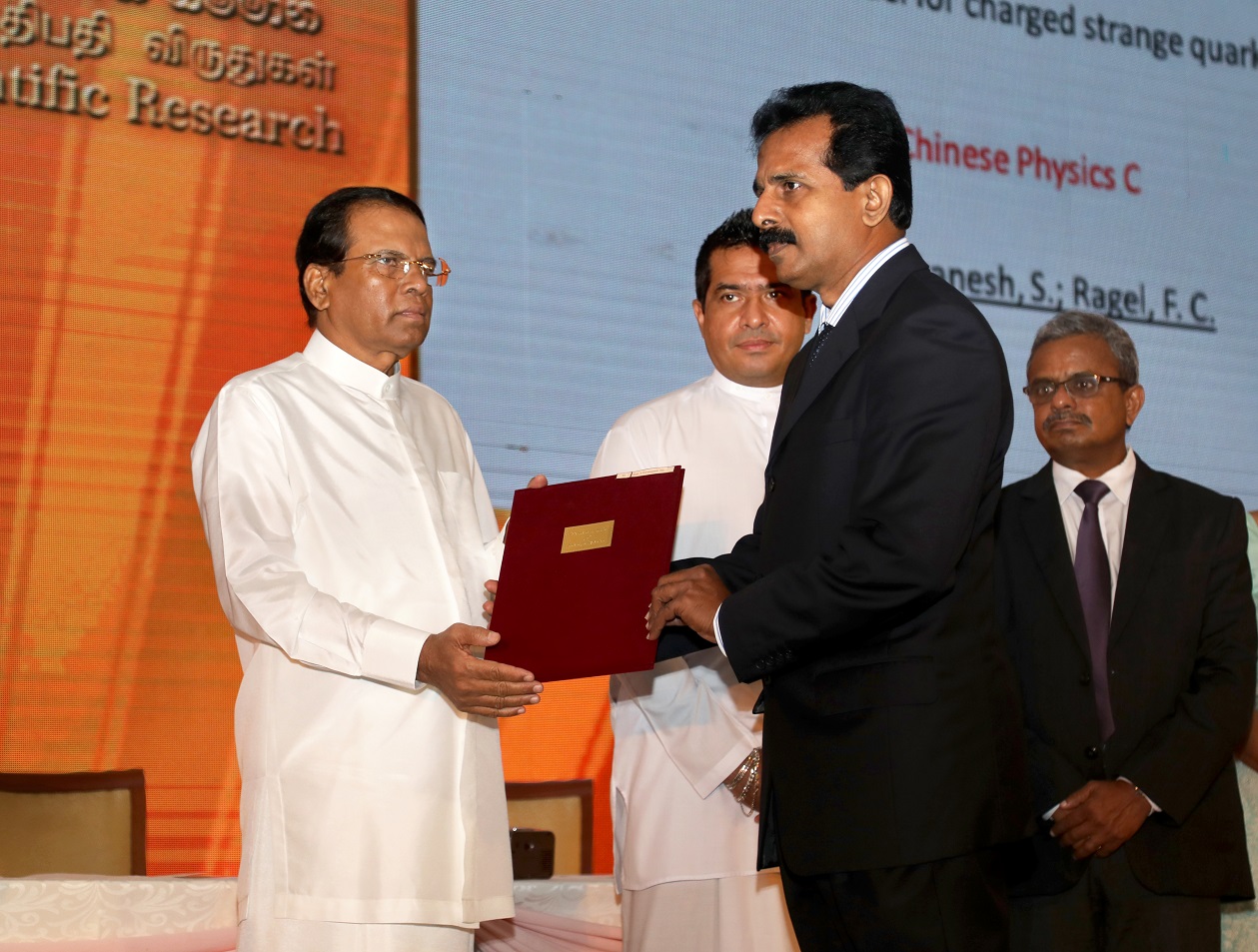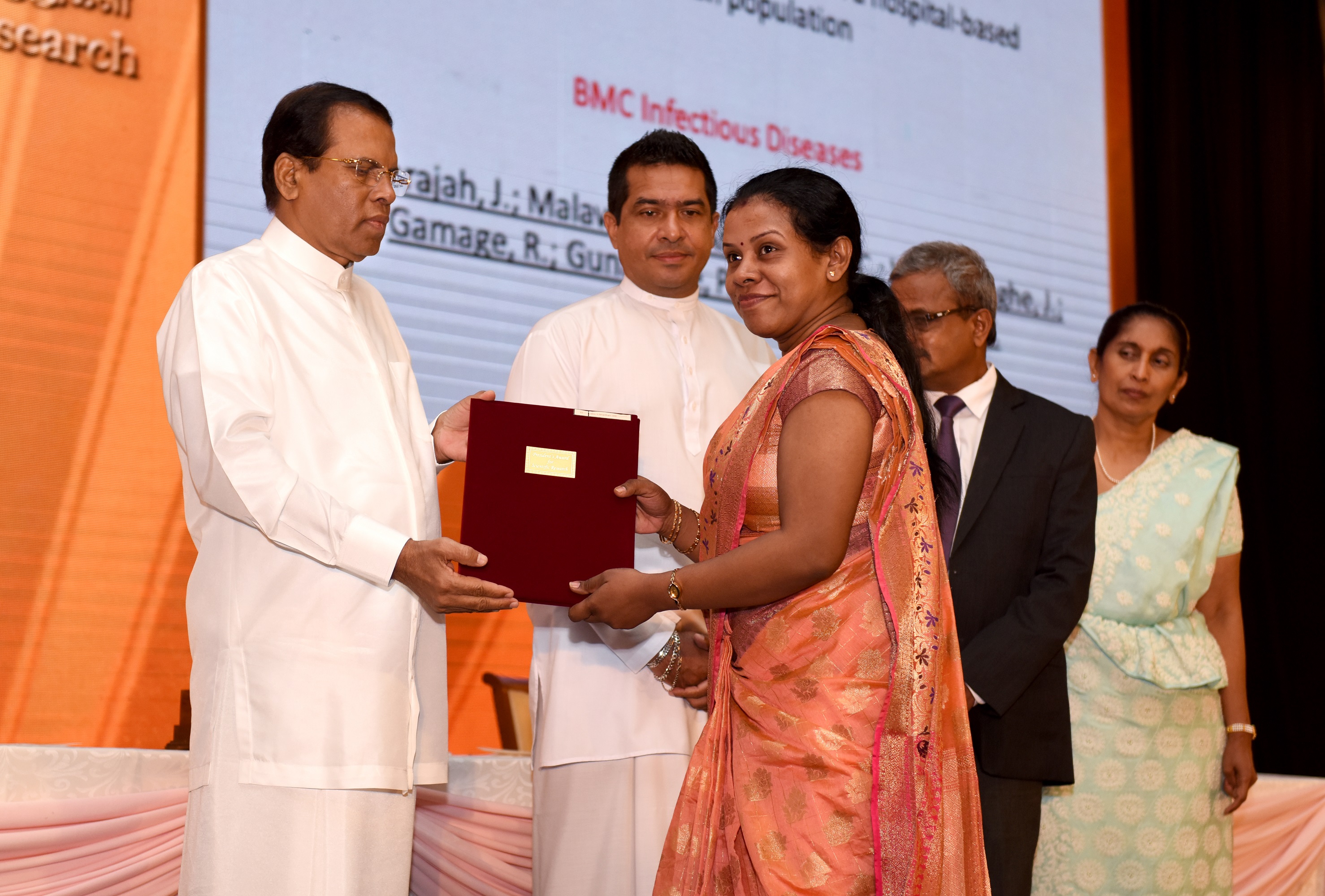 Taxonomy